Careers
Come help build the backbone of modern financial services.
But be ready for it to be a bit weird...
All Column employees subject to duplication. Join at your own risk.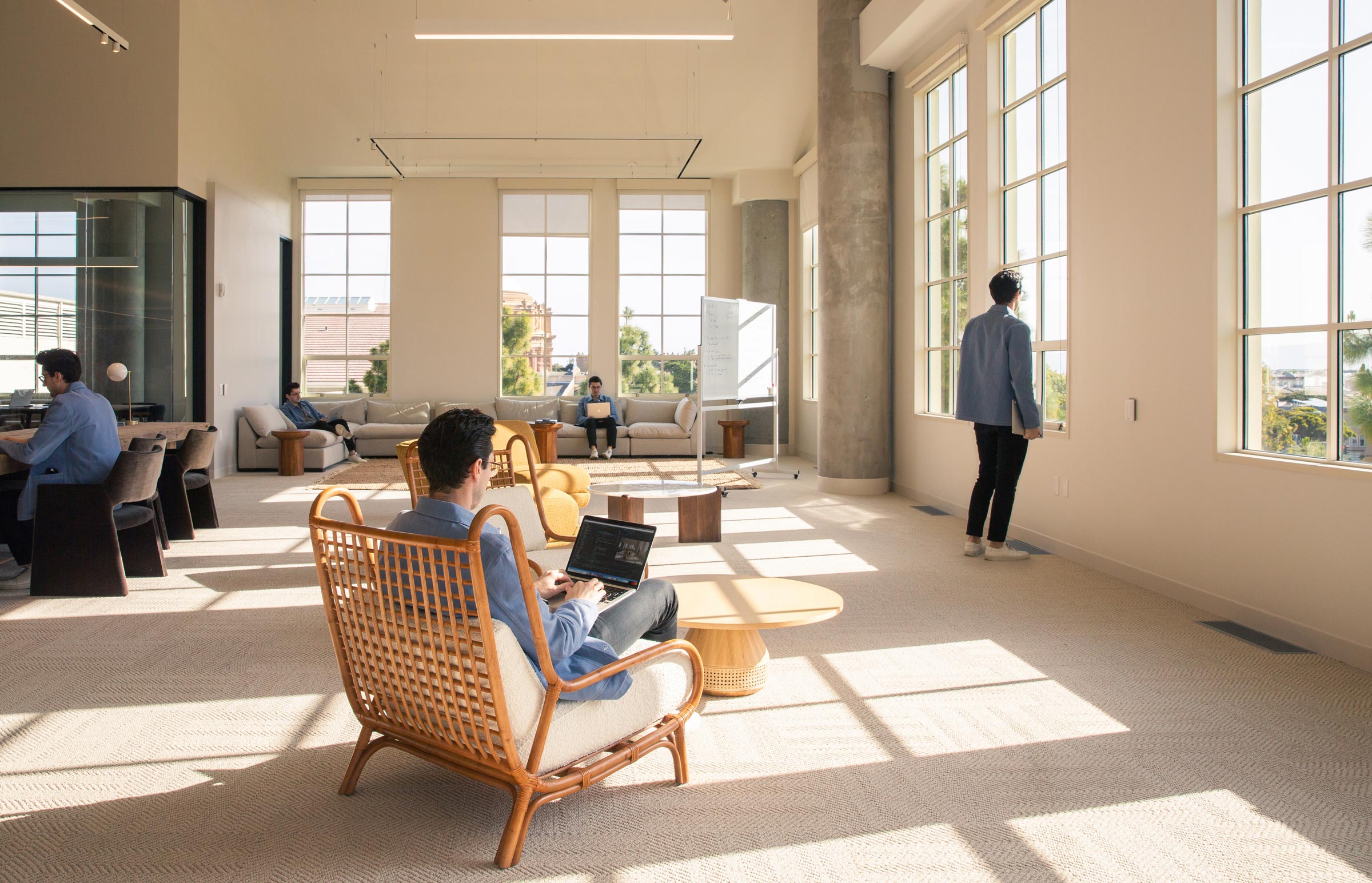 If you've made it here you probably want to know what we're hiring for and if you should apply. You've made it to the right place. However, a couple things to note. First, we're not your normal tech company and we're definitely not your normal bank. You should read through this site in detail before you apply (especially the company page) and about our funding and our hiring philosophy.
In short, we're a pretty small team and we plan on staying that way. We are hiring a few people so we're excited to talk but it may be a different process than you're used to. We heavily emphasize employee experience, and a big part of that means not burdening them with constant interviews. So part of our process is async (things like a take-home) and that can sometimes result in a less than ideal candidate experience. That's a tradeoff we're willing to make, and means once you work here there is more deep work time and fewer distractions. If this sounds like something you'd be into — let's go do this thing!
Open roles
Software Engineer

We're a lean and experienced team. We like our current size of six engineers. For an excellent candidate we're open to hiring one or two more. We write mostly Go, but experience there isn't that important....it's a pretty easy language to learn. We generally prefer candidates with at least five years of production coding experience at a high caliber and high velocity team. We'll require a take-home that does take time, so if that's a non-starter for you we're sorry. We find it the best way for you to show your skills, without being overly burdensome on the team!

Software Engineer (Infrastructure)

We're a lean and experienced team. We like our current size of six engineers. For an excellent candidate we're open to hiring one or two more. We write mostly Go, but experience there isn't that important....it's a pretty easy language to learn. We generally prefer candidates with at least five years of production coding experience at a high caliber and high velocity team. We'll require a take-home that does take time, so if that's a non-starter for you we're sorry. We find it the best way for you to show your skills, without being overly burdensome on the team!

Security Engineer

As a Security Engineer, you'll leverage your experience with cloud-based services (e.g., major cloud providers, EDR, SIEM, identity providers, vulnerability scanners) to level up the maturity of our bank's information security program. You'll work hands-on to get the most out of the tools that are currently in place, and you'll deploy new solutions when they're needed. As part of the engineering team, you'll work closely with software engineers to ensure that the bank's in-house applications and infrastructure are built securely and keep customer information safe from existing and emerging threats. Our bank is driven by modern solutions and a methodical approach to secure design. You'll play a key role ensuring that systems are built according to sound security practices, and that your peers clearly understand the importance of security at the bank.

Solutions Engineer

We are building out a small team of solutions engineers to work closely with our most technical and sophisticated partners. Internally, this role will work cross-functionally between business and engineering. Externally, you will work with our largest customers across all stages of their lifecycle (pre and post sales). Day-to-day you will be educating customers on our API and value props, designing fund flows for unique financial products, building internal tooling, providing customer support, and more.

We are looking for someone with a strong customer facing presence, excellent written and verbal communication skills, and the technical acumen to write light-weight code ( JavaScript or Python) and query data using SQL.

Commercial Counsel

As Column's first Commercial Counsel, you will be responsible for end-to-end ownership of the legal agreements underlying the Bank's commercial and strategic relationships. You will work on customer agreements, partnership and program agreements, vendor contracts, and other client and third-party-facing agreements. This is a unique opportunity to work closely with a variety of key stakeholders across the Bank, including Column's business, engineering, compliance, risk, and finance teams, to drive value and further develop our commercial strategy. This role reports directly to the Bank's General Counsel.

If you're someone who loves working in a fast-paced, startup environment where you have the opportunity to directly shape legal and commercial strategy, you'll be excited about us. If you're someone who has significant experience drafting and negotiating commercial agreements in the banking and technology space, brings a strong attention to detail, and has a proven track record of rolling up your sleeves to find practical and pragmatic solutions, we'll be excited about you.

This role is an in-person position, where you'll be expected to work out of our Presidio-based office in San Francisco 3+ days a week.

Paralegal

As Column's first paralegal, you will be an essential member of the Legal and Regulatory team, and will be responsible for working on a variety of legal matters related to our banking products and services. The Paralegal will utilize their knowledge and skills to assist in managing Column's legal, regulatory, and corporate governance matters, improving the Bank's legal processes, and supporting contract review, management, and prioritization. This is a unique opportunity to work closely with a variety of key stakeholders across Column's business, including in-house attorneys, compliance, regulatory affairs, people operations, and business functions.

If you're someone who loves working in a fast-paced, startup environment, and wants to help a dynamic and innovative bank build a better banking supply chain, you'll be excited about us. If you're someone who brings a strong attention to detail and ability to take initiative, we'll be excited about you.

This role is an in-person position, where you'll be expected to work out of our Presidio-based office in San Francisco 3+ days a week.

Customer Engineer

We are hiring our first customer engineer at Column. This position will play a crucial role onboarding our customers. You will become a Column product expert and act as our first touch point between our customers and our business and engineering teams. Day-to-day you will be responsible for triaging and responding to product and technical inquiries over several different channels (email, Slack, and chat). You will also gather and document product feedback and escalate critical issues to the team.

We are looking for someone with a strong customer facing presence, excellent communication and problem solving skills, and a strong willingness to improve their technical skills. Experience in SQL and a lightweight scripting language (JS, Python, etc.) is encouraged.

Growth

As one of first members of Column's Growth team, your mandate is to help build and oversee all aspects of our customer management, acting as a trusted partner, advisor, and advocate for them while designing and implementing the strategy, processes and content to will help us scale this key function. You'll work closely with Column's Solutions Engineering, Sales, Compliance, and Product teams to ensure customers are onboarded smoothly, that any issues are addressed thoughtfully and holistically, and that customers want to grow and expand with Column. You'll also represent the voice of the customer to help inform Column's strategy, including the product roadmap, go-to-market motions and more. To be successful, you'll need strong customer-facing skills, top notch project management abilities, the curiosity to learn the financial technology space, and a desire to become an expert on how companies partner with Column. This role reports to the Head of Go-To-Market and is an in-person role, where you'll be expected to work out of our San Francisco Presidio-based office 3+ days a week.

Enterprise Account Executive

As one of the first Enterprise Account Executives at Column, your mandate is to build relationships with and sell into our strategic accounts. You'll collaborate with the broader Business team to shape the sales playbook, and identify and intensely pursue opportunities to work with companies that would benefit from building financial products with Column's APIs - demonstrating Column's value proposition and differentiation every step of the way. Success in this role looks like positioning yourself as a trusted advisor to current and future customers, building long-term relationships with prospects, and ultimately closing deals with our most important accounts. You're also someone who's excited to coach and inspire more junior members of our growing Go-To-Market team. This role reports to the Head of Go-to-Market and is preferred to be in San Francisco, might be remote-eligible, and involves some travel.

New Business

As a member of the New Business team, you'll represent Column externally to our prospective customers and the broader fintech community. You'll be in charge of engaging with companies interested in Column and managing our self-serve customers - and they'll look to you as a trusted partner in the beginning of their journey with Column. You'll also work closely with Account Executives to develop strategies to attract and qualify prospects with the crucial goal of building pipeline to grow Column's customer base and revenue. Success in this role means finding creative ways to reach new customers, speaking confidently about Column's products and services to prospects, and developing resources to help close deals. We're looking for someone who is capable of wearing many hats, and who can quickly learn to do new things well without much handholding. We're small and scrappy, so it's crucial that you're able to think on your feet and easily pivot as priorities shift.

This is a critical role, not only because you'll be one of Column's first members of the New Business team, but also because your success directly impacts the success of our business. Joining at this stage means you'll have the opportunity to get your hands dirty and launch yourself into a successful customer-centric career. This role reports to the Head of Go-to-Market and is an in-person role, where you'll be expected to work out of our San Francisco Presidio-based office 3+ days a week.

Account Executive

As one of Column's first Account Executives, you'll be generating momentum with and ultimately winning the business of innovative companies looking to incorporate financial capabilities into their product offerings. You'll collaborate with the broader Business team to shape the Sales playbooks, and develop creative ways to position Column in the market. Success in this role means having a great customer presence and becoming an expert in Column's products and differentiation. You might be a great fit if you're someone with a scrappy mentality, and are proactive about raising your hand to take on new challenges and projects outside of your day-to-day scope. This role reports to the Head of Go-To-Market and is an in-person role, where you'll be expected to work out of our San Francisco Presidio-based office 3+ days a week.

I don't fit into any of these roles!

You get Column and you think you can drive value on day one. We'll be honest the bar will be pretty high for us to hire outside of these roles - but fuck it, surprise us. Give us a compelling narrative and hustle....and we promise we'll read the email!
We're mostly hiring locally in the San Francisco Bay Area, however will be open to remote for exceptional candidates. Sadly we won't have the time to respond to everyone, but we do read every application we get. Please go through the application links, direct emails are strongly discouraged :)