Ledger
Dynamic and accurate at our core
Ledger each transaction automatically onto our system of record. Complete visibility and full banking functionality with the ease of an API.
Instant source of truth
,
done with a simple API call_
Real-time accuracy
Ledger transactions instantly to ensure you have the most up-to-date picture of your book of business.
Retrieve bank accounts with balances
Access a historical record of transfers
Having your ledger linked to your bank accounts ensures you can authenticate each transaction on accurate information.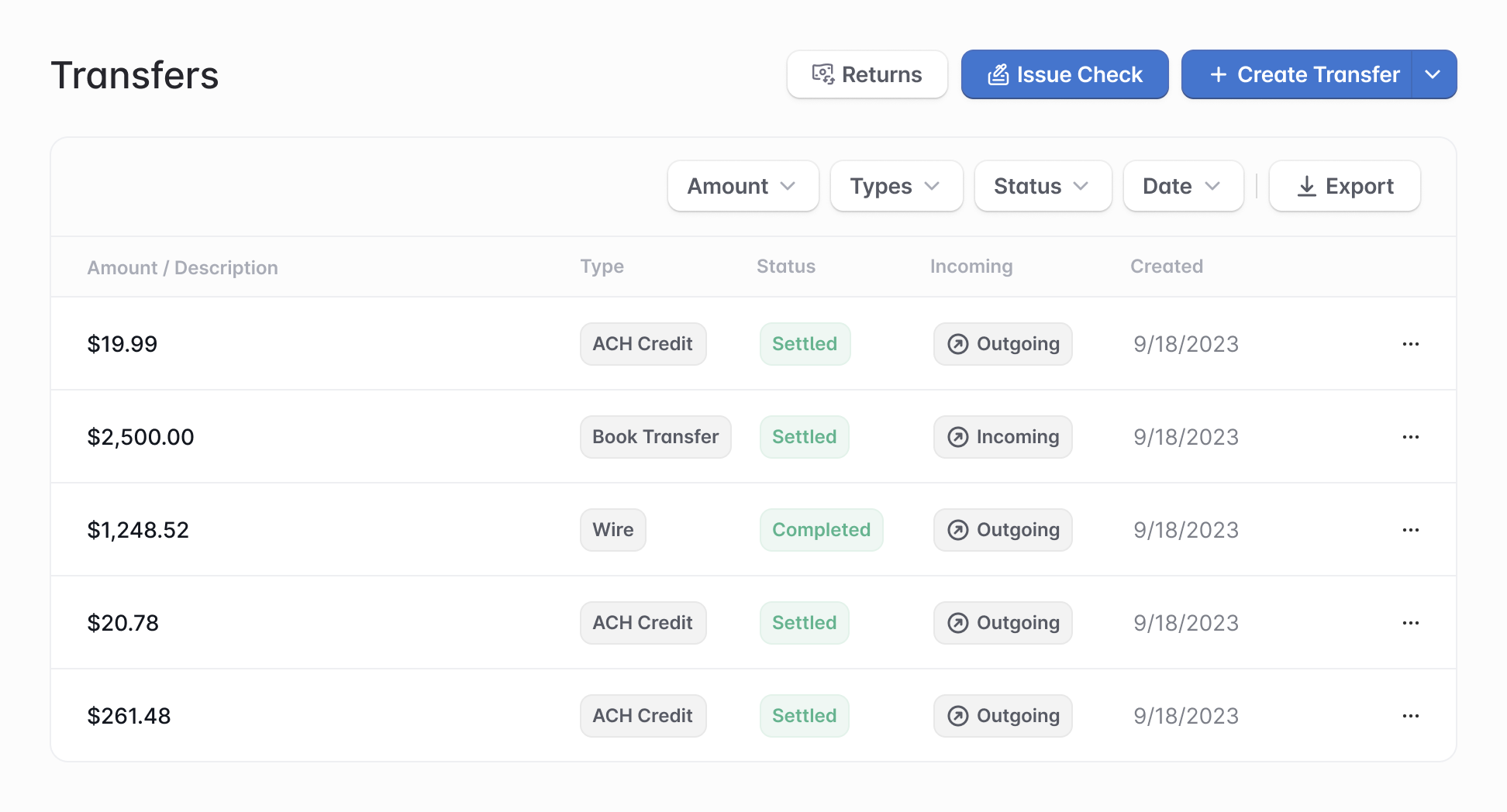 Start building t
oday
Unmatched access to money movement, bank accounts, card networks, and bank capital. By working with us, you're in the driver's seat to build your own products, on your terms, without layers in between.