Complete control
of FedWire
™
Transfer funds immediately to any bank account through FedWire via API. Receive domestic and international wires with instant updates and all the raw data.
Say goodbye to
business hours
Initiate and settle wire transfers 22 hours a day, 5 days a week. We process every second the Federal Reserve is open, unlike legacy banks.
Initiate the wire transfer
Simplicity
Programmatically send wire transfers with one API call.
Speed
Funds are transferred in real-time to any US bank account.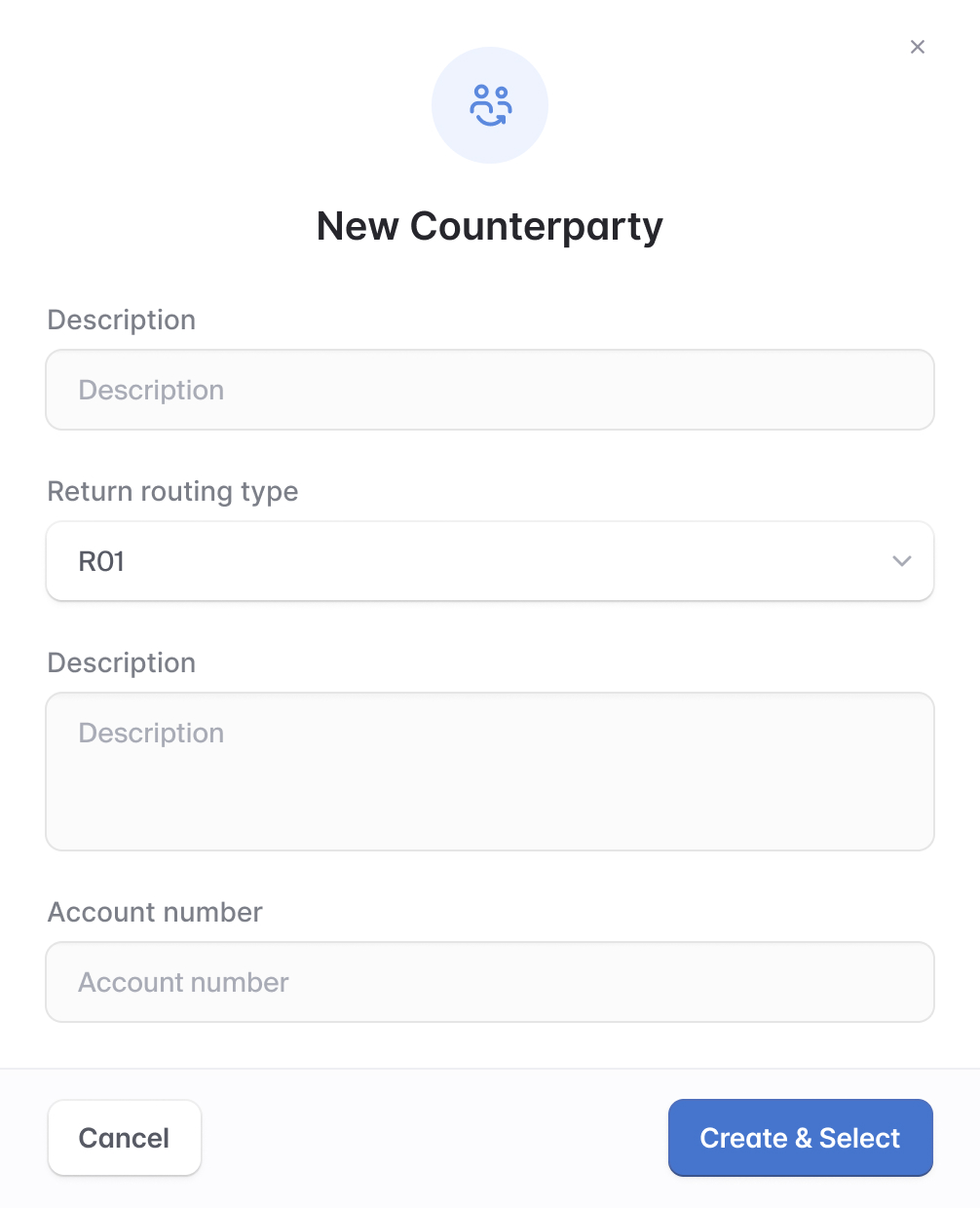 Instant transfers
with full control
Programmatically send wire transfers in one API call. Funds are transferred instantly to any U.S. bank account.
Full data transparency
Control every aspect of the data sent and received in domestic and international wires. We expose all the raw details so you can reconcile and have full visibility.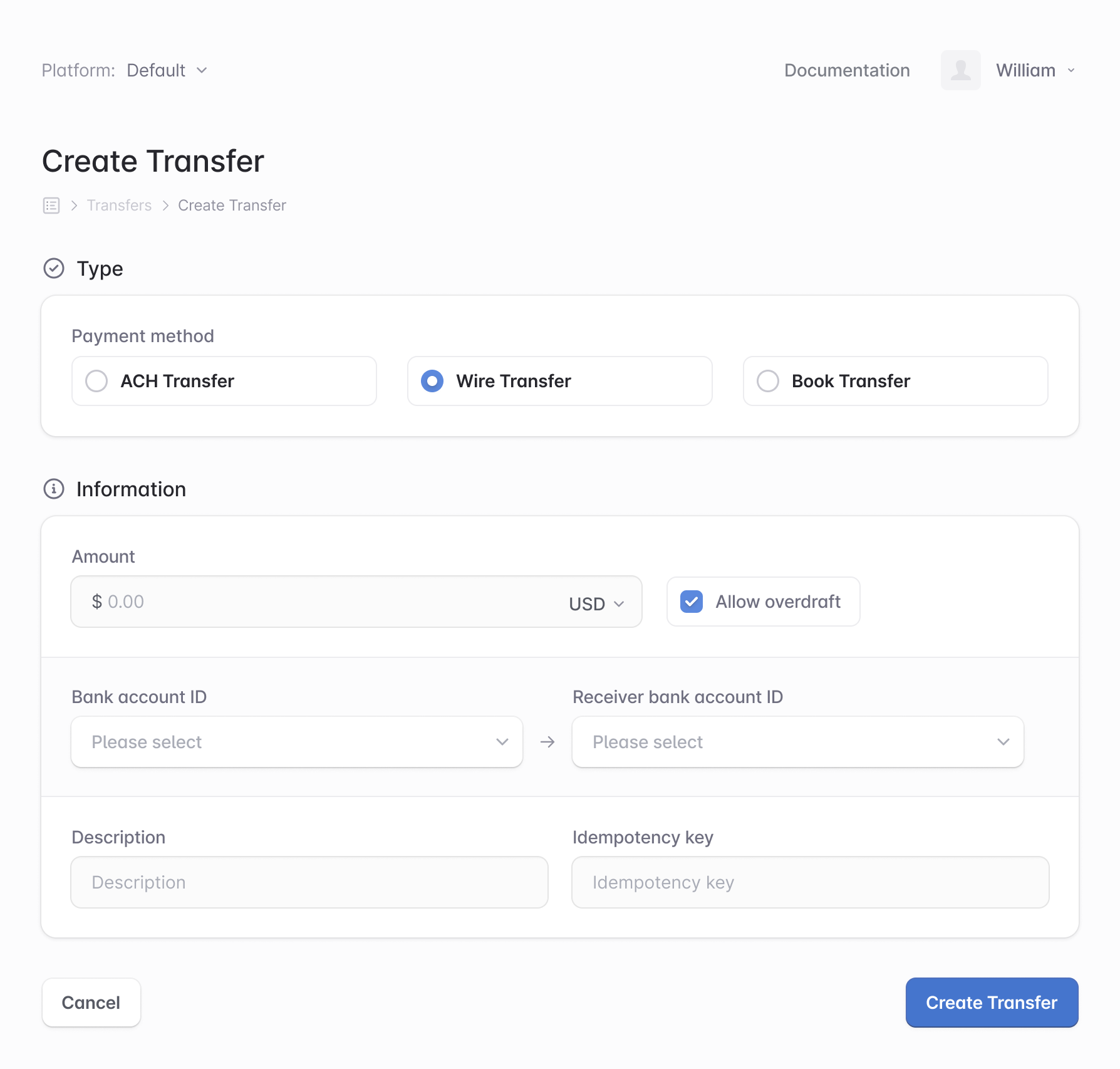 Infrastructure products built for
developers in the lightest fo
rmat possible
Lending products for companies to scale lending programs fa
ster and cheaper
Start building t
oday
Unmatched access to money movement, bank accounts, card networks, and bank capital. You're in the driver's seat to build your own products, on your terms, without layers in between.