Build a national
lending program
Lend funds nationally in partnership with Column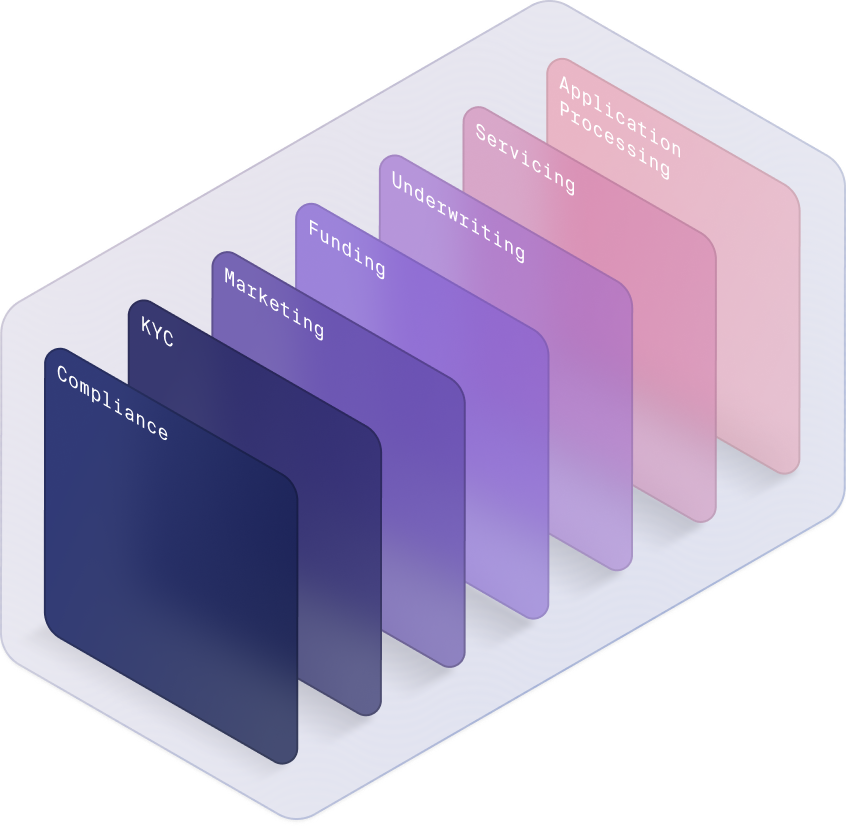 Build a compliant lending program powered by our developer fir
st APIs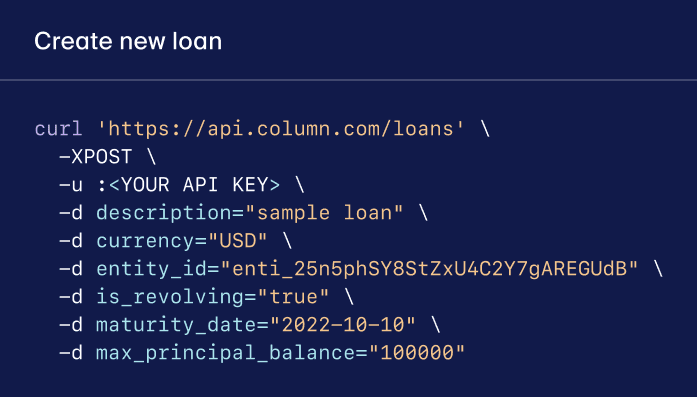 API First
Originate and settle loans directly from our APIs. Never send spreadsheets again.
Program flexibility
Our experienced team can help you build a variety of customizable credit products.
Modern compliance
Our experienced and forward-thinking compliance team has helped scale dozens of modern programs.
Credit experience
Our team has years of experience evaluating complex loan portfolios at leading banks, investment firms, and fintechs.
Speed to market
Implementation at your pace with no surprises.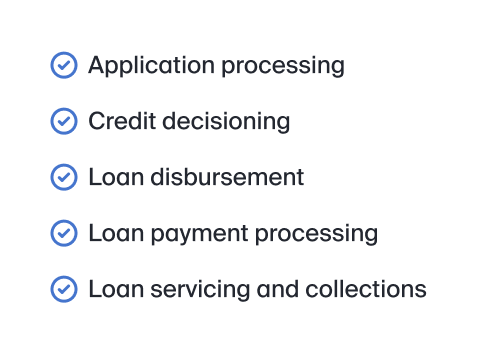 Transparent
We focus on providing a straightforward and transparent process that enables you to focus on building and scaling.
Infrastructure products built for
developers in the lightest fo
rmat possible
Lending products for companies to scale lending programs fa
ster and cheaper
Start building t
oday
Unmatched access to money movement, bank accounts, card networks, and bank capital. You're in the driver's seat to build your own products, on your terms, without layers in between.